ISO 22716 GMP Cosmetics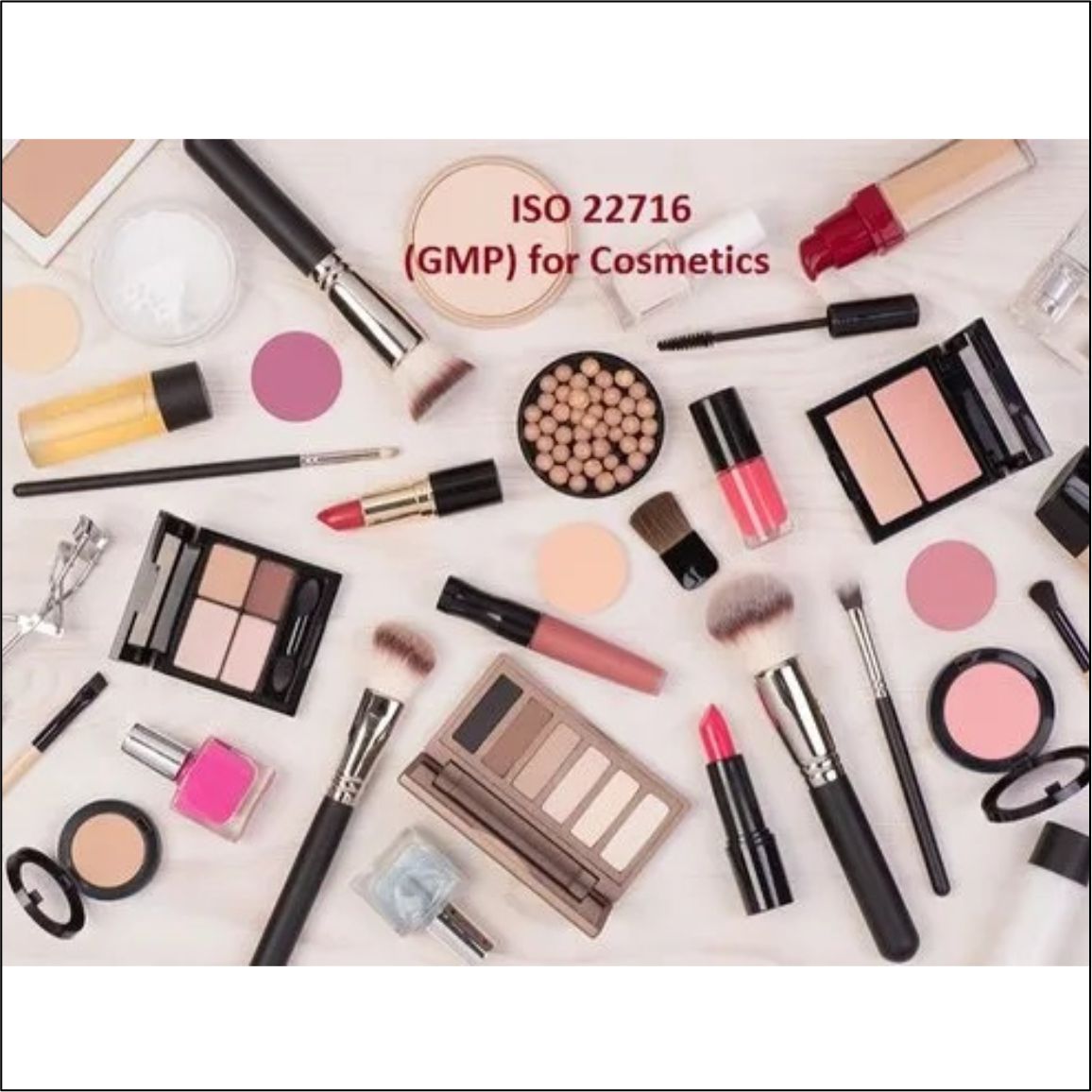 • ISO 22716 is an international standard of good manufacturing practices (GMP) for the cosmetics manufacturing industry and describes the basic principles of applying GMP in a facility that produces finished cosmetic products.
• ISO 22716 certification aims to enhance the safety of consumer cosmetic products through the tight definition of GMP across all elements of the supply chain. It ensures compliance to all the recommend Cosmetics GMP Guidelines in the production, control, storage and shipment of cosmetic products.
• ISO 22716 provides a widespread approach for an organisation's management of quality system through practical methods.
• It covers manufacturing, storing, packaging, testing and transportation processes. It does not apply to research and development activities and the distribution of finished cosmetic products. Even though the standard focuses on product quality, it does not include the safety of the employees engaged in production or protection of the environment. The guideline has been approved and accepted by many global regulatory bodies, such as the Food & Drug Administration (FDA), the International Cooperation on Cosmetics Regulation (ICCR) and the European Committee for Standardisation (CEN).
How you benefit
This standard integrates the criteria for products and process goods manufacturing requirements. It also:
• Enables the organisation to manage the quality and safety requirements of its supply chain.
• Controls hazards and risks associated with cosmetic products, ensuring continuous improvement.
• Implemented easily in all sizes and levels of complexity, and compliance of legal requirements.
• Ensures that the organisation meets legal compliances.
Why should companies get ISO 22716 certified with TMC
• All important quality management audits from one source
• Expert with a high level of industry know-how and many years of experience
• Personal contacts at many locations pan india
• High level of customer orientation and personal service also beyond the audit
Traning Module